ABOUT
My Story
Our inner voice is much more powerful than we give it credit for. This was the idea that launched a completely new direction for Stephanie Ann Ball.

Having built a successful career as an operatic soprano, performing on stages nationwide with some of the greatest names in classical music today, Stephanie began to realize that the amazing skills she had learned, which allowed her to perform at her very best night after night, were not often taught outside of the performing world. In fact, even she struggled to apply them off-stage, until she developed a secret strategy that distilled the concepts down to easy-to-follow principles, eventually manifesting as her exclusive L.I.G.H.T.S. Formula. At the heart of it all, is Stephanie's dedication to sharing the healing benefits of sound and vibrations.

Using a unique approach that can only come from someone who has sung to crowds of over 10,000 with ease and aplomb, Stephanie combines her background in the arts with her adept knowledge of sales, customer service, and administrative organization and management to help her clients create a pathway to tap into their flow state whenever they like, and live a life of abundance, ease, and fulfillment.

After receiving her Masters of Music and making her first foray into the world of classical singing, Stephanie soon realized that there was a tremendous gap between what she wanted to accomplish, and what she was actually accomplishing.

This discovery set her on the path to learning as much as she could about personal development and strategic implementation, as well as how to use her inherent strengths to her advantage. With those pieces aligned, she began reaching her goals faster than she dreamed possible.

As a certified Master Practitioner of NLP, Hypnotherapy, and MER, a certified sound meditation facilitator, and over 17 years' as a music educator, Stephanie's experience gives her a teaching style that is not often found in the industry. Her methods incorporate subconscious reprogramming, stress management, and individualized organization to help her clients improve their focus, efficiency, and nervous system regulation skills so they can meet their many demands without burning out. Whether in a 1:1 or group format, her clients have achieved extraordinary results in harmonizing their personal and professional responsibilities and increasing everything from their quality of life to their financial well-being.

No stranger to the stage, Stephanie is a sought-after performer, speaker, panelist, and presenter. As an active professional classical singer, she has performed for thousands across the country and at prestigious venues such as the Red Rocks Amphitheater in Colorado. She has given workshops to several notable organizations, including Philadelphia Works, the University of Michigan, and Temple University. Her engagements always leave her audiences feeling motivated and inspired with practical tools and tactics they can apply to see immediate results.

Behind the scenes, she can be found obsessing over pastries and miniature desserts, browsing for bunnies on animal rescue sites, or wandering around an office supply store.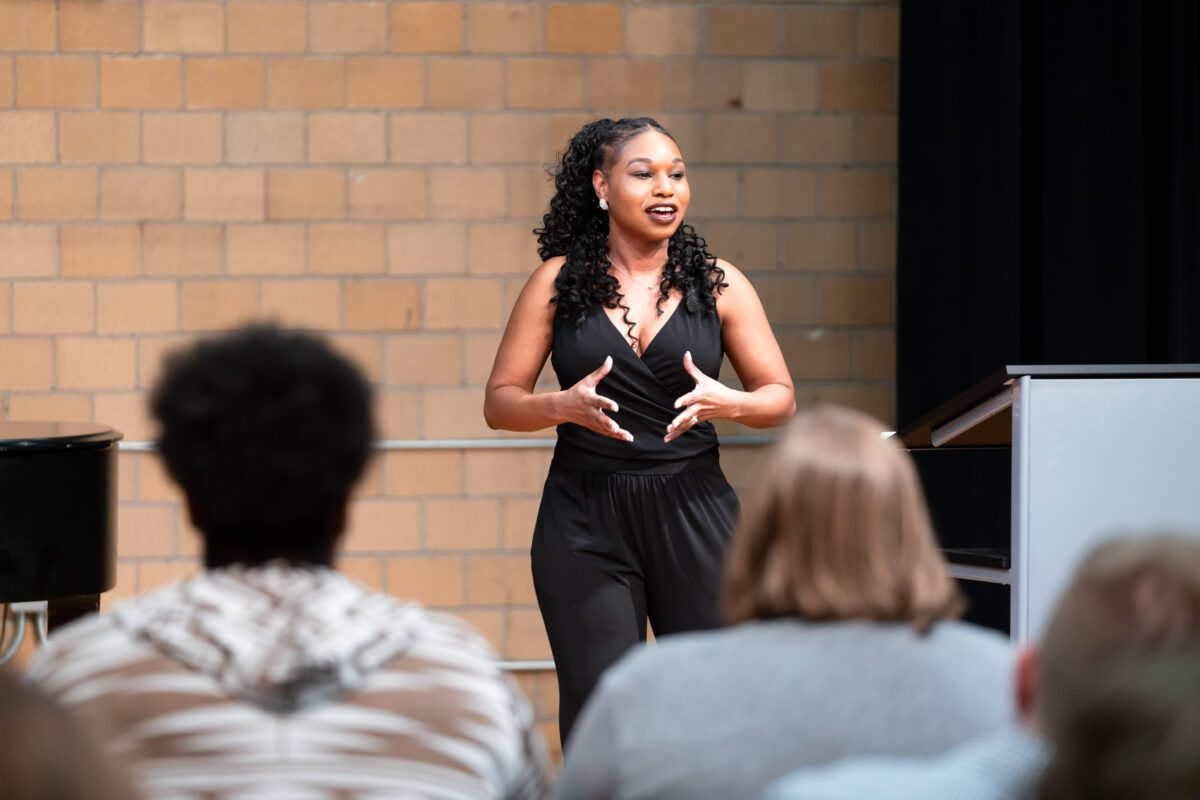 Illuminate Your Legacy
Experience the healing power of sound and vibrations, learn how to use your own voice to tap into inner strengths you never knew you had, and explore an exciting array of personal development tools from Stephanie's trailblazing colleagues.
LEARN MORE →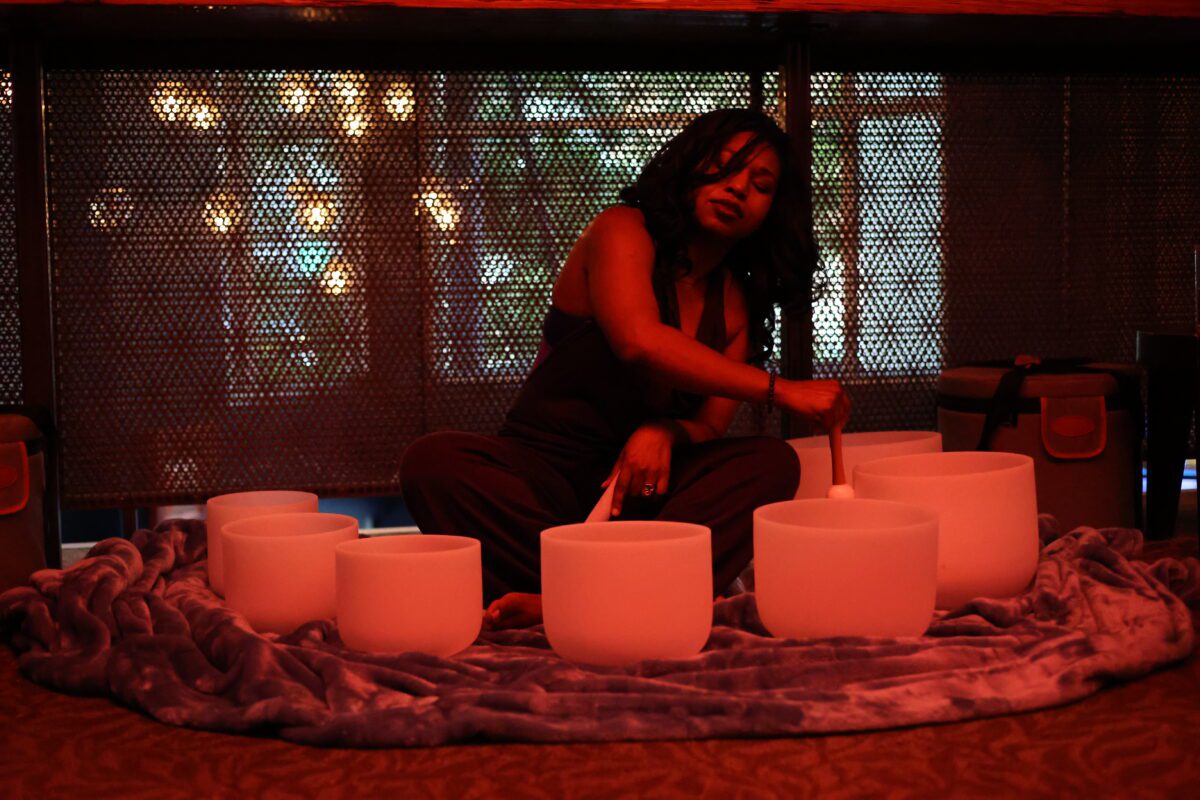 Sound Meditation Facilitator
In addition to live sessions, I've created three meditative experiences that will guide you towards activating the power of your voice, stepping into your highest potential, and finding relaxed calm in a world rife with stressors.
GET THE FREE AUDIO FILES →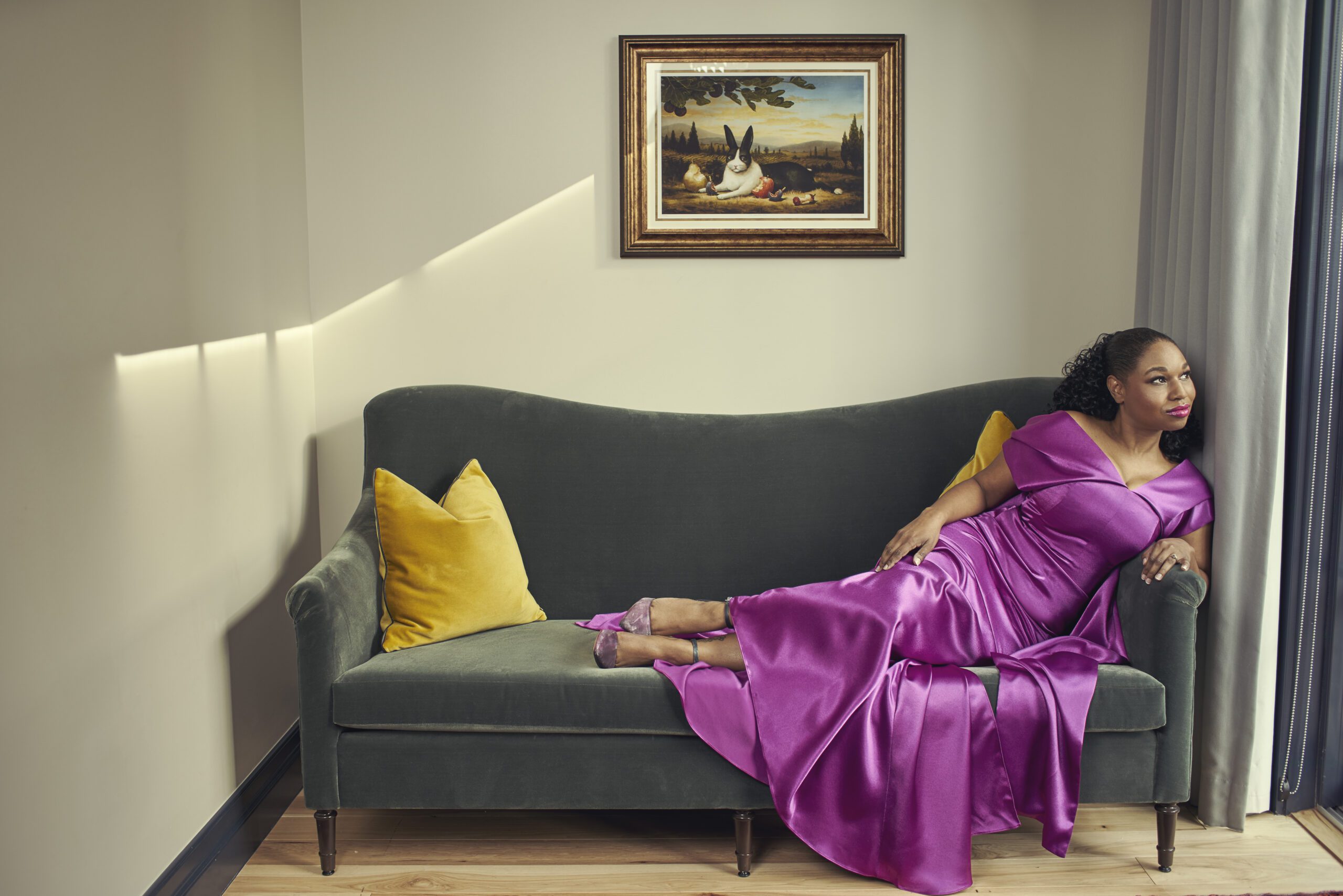 Classical Singer & Concert Curator
With almost two decades of experience as a professional classical singer, I continue to perform on stages nationwide both publicly and for private events.
LISTEN NOW →